Free
Picks

Fantasy
Tips

Betting
Tools MLB : LA DODGERS are 34-7 against the money line versus an National League team with an on base percentage .315 or worse in the second half of the season over the last 2 seasons.
MLB : COLORADO is 20-5 UNDER versus an National League team with a batting average of .245 or worse in the second half of the season over the last 2 seasons.
MLB : BALTIMORE is 20-4 against the run line versus teams whose hitters strike out 7 or more times/game in the second half of the season this season.
MLB : CLAYTON KERSHAW is 15-0 against the money line against National League East opponents over the last 3 seasons.
MLB : CHRIS YOUNG is 11-1 UNDER versus an America League team with a team batting average of .260 or worse this season.
MLB : JEFF LOCKE is 6-19 against the run line versus an National League team with an on base percentage .325 or worse in the second half of the season since 1997.
Click Here to see all sports trends
Public Betting %'s (MLB)
Toronto Blue Jays +109
Colorado Rockies +108
Washington Nationals -150
See the Entire Breakdown
Click Here to see all the Free Picks
Featured Stories
Gear up for fantasy football with this years projected top players at each position. I take a look at the top 5 and who just barely missed out. Any questions or comments? Let me know on twitter https://twitter.com/KingScally
A loophole in the rule book has allowed MLB teams to protect certain prospects from being suspended for recreational drug use. That same rule is also being abused by prospects trying to get on a 40-man roster have any thoughts on this? let me know https://twitter.com/KingScally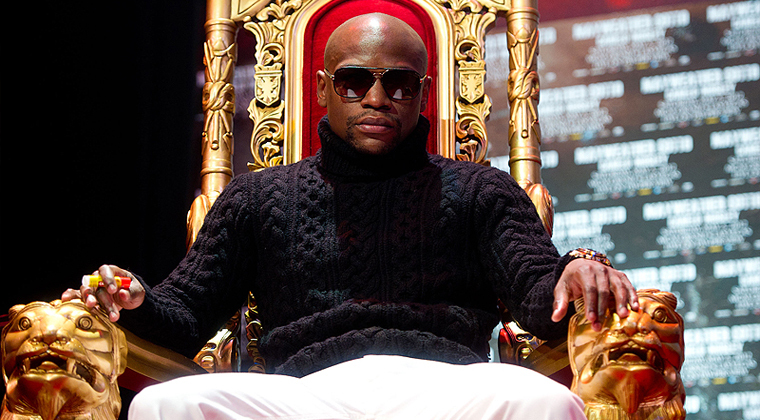 Money Mayweather has been known over the years as being one of the best boxers of all time as well as an avid bettor. This time, yet again, he goes big ... on Cleveland?
The 2013 football season was full of surprises. The Chiefs won nine more games in 2013 than 2014. Denver scored more points than any team in NFL history, then got blown out in the Super Bowl. What will 2014 bring? Here we will take a look at three teams from each conference that did not make the playoffs in 2013 but have a good shot at making them in 2014! Thoughts, comments? Agree or disagree? Any additional teams you would add? Let me know on twitter https://twitter.com/KingScally
Entertainement - Betting
by
NPR
on Jan 20, 04:40 PM
Michael Jordan retired from the NBA in 1993.... But in the sporting world, especially the NBA, nothing could've been more shocking. Michael Jordan, the biggest and brightest star in the entire sporting world, suddenly announced his retirement from the NBA. Having just led his team, the Chicago Bulls, to its third World Championship in as many years, and still reeling from the tragic murder of his father James Jordan in July of that same year, MJ had had enough.
The story on how jealousy and a personal vendetta led to a "reporter" circulating a story filled with lies and hearsay to try and discredit the name of IBN.
Former employee of Anthony Bosch claims a Mr.Paul picked up items from the clinic on a monthly basis , and when he paid the initials L.J. where used in the bookkeeping log.. Why would that be suspicious? Well Lebron's best friend and agent's name is Rich Paul …
Latest Stories
Who will be the guys we're all talking about in week 14 of the season [...]

7/28 MLB Power Rankings 1. Oakland (65-39) +170 run differential is absolutely ridiculous. This team has [...]

Watch for trade deadline moves this week. Watch your waiver wire! AL East: Jose Reyes, Nelson [...]

Race 1: 1,9 - Live Longshot 10 at 12-1 Race 2: 3 - Live Longshot 2 [...]

A look into some possible Sleepers and Busts. These sleepers are players not currently ranked [...]

Top players at each Position: QB 1. Peyton Manning 2. Aaron Rodgers 3. Drew Brees 4. Matthew Stafford 5. Tom Brady Just [...]

7/23 power rankings 1. Oakland (61-38) The A's have the best record in baseball, the best [...]

As the second half of the season gets underway, it is time to make your [...]

Mid-Season Fantasy Studs and Duds This list will not just be the top five guys or [...]

Early look at possible AFC outcomes EAST New England 10-6 Miami 9-7 NY Jets 6-10 Buffalo 4-12 NORTH Pittsburgh 11-5 Cincinnati 9-7 Baltimore 7-9 Cleveland [...]

The second half of the MLB season is about to start and the division races [...]

Keep in mind these are for the regular season only (Bowl/Playoff games do not count), [...]

The party in south beach is officially over. The "Big 3" era has ended after being defeated [...]

Credit : Thomas Territo Now that we are in the middle of July, the 2014 NFL [...]

7/7 Power Rankings 1. Oakland (55-33) The best team in baseball got even better this week [...]

Fantasy baseball is very different than fantasy football. Fantasy baseball players must check their teams [...]

NBA UPDATED 2015 CHAMPIONSHIP *VEGAS* ODDS JULY 7th Update... MIAMI HEAT 5-1 In Progress OKLAHOMA CITY THUNDER 13-2 In Progress SAN ANTONIO SPURS 6-1 In Progress CLEVELAND [...]

Minor League Baseball and Major League Baseball have very different rules when it comes to [...]

6/30 MLB Power Rankings 1. Oakland (51-30) The A's have earned the top spot. 8-2 over [...]

This is the week to drop you "superstar" who isn't performing to standards. You have [...]

1. Florida Panthers: Aaron Ekblad, D, Barrie Colts This is a no brainer for the Panthers [...]

2014 NBA Mock Draft 1. Cleveland: Jabari Parker (*Note* Incarcerated Bob Says: Selection will be Andrew [...]

Another huge splash just happened in the betting world as our own Pregame Steam just [...]

MLB Power Rankings 6/23/2014 The top two teams this week could go either way. I chose [...]

IBN SW Featured Capper

Incarcerated Bob

The man that has caused the betting industry to pay attention, IBN capper Incarcerated Bob made the books kneel down again during the NFL playoffs & Super Bowl.

IBN SW Featured Capper

Randizzle

IBN SW Featured Capper

JLBs Sports Info

IBN SW Featured Capper

Pregame Steam

Steam plays directly from the FAMED Heavy Hitters crew in Vegas. Pregame Steam releases the updated Major Money Steamed plays from Vegas & Offshore books --

Last night, IBN cappers went

--

with a profit of

$0

U.S. Citizens Please Note: The information contained at this website is for news and entertainment purposes only. Any use of this information in violation of federal, state, provincial or local laws is strictly prohibited.

Copyright © 2014 IBNSportswrap. All rights reserved.

Colin Kaepernick

There's a beautiful thing about the NFL that most of you have already seen : On any given Sunday, there's always someone on the field or on the sidelines who finds a way to show his true donkeyfy-ing nature. Last week, it was Chargers HC McCoy and his poor game plan against the Broncos.

This week was even bigger. 4 teams were still standing. The Broncos whooped the Patriots in a game that wasn't as close as the score indicates in the AFC championship. But the main event was something you didn't want to miss. Seahawks and Niners, one of the best (if not the best) rivalries in today's NFL. Hard hits, trash talking and a game that went down to the wire but, sadly for Niners fans, San Fran' ultimately lost. And our Donkey, 49ers QB Colin Kaepernick was the biggest factor.

Jimmy Johnson said it best, Colin Kaepernick kept the Niners in the game with his feet and killed them with his arm. Two late INTs and a Fumble in the fourth quarter. A game to forget for the former Nevada product who played the 1st 3 quarters like he was the second coming of Steve Young. A game that should lead to a lot of questions in the Niners front office and, of course, a game that prevented them from making back to back Superbowl appearances. But let us ask the question that needs to be asked : How could Kaepernick choke that badly? Getting strip sacked by a defense you were running all over in the first half (Ok that can happen to any QB) The absolutely awful throw right to Kam Chancellor (That mistake can't happen!) And the game ending interception, on another bad throw vs the opponents best player? How? I mean ... No one should expect our Donkey to be Joe Montana but some things should have been avoided. SF was leading 17-13 at the start of the 4th quarter and until that final turnover, they were still very much poised to get a huge road win. Why force a throw on a 1st and 10 with still 30 seconds left? So many questions to ask, but only one conclusion : Colin Kaepernick choked. Badly.

And the Niners will watch the Superbowl on TV. But rejoice Colin, this gives you more time to model for magazines and add to your sneaker collection... but we'll just see you as our Donkey of the Day!