Oh you play fantasy football too? You probably wouldn't be reading this if you didn't… There are some strategies floating around out there. Last year the big one was NO RB's…. Meaning wait wait wait for an RB because they're basically interchangeable. This year it's NO WR's because they're interchangeable and you can find people in the 10th that will put up similar numbers to people in the 1st. Where was JuJu drafted last year? Or Adam Theilan? Compared to AJ Green or Amari Cooper?
Where will AB be drafted compared to Courtland Sutton? Will Zeke and Melvin Gordon's hold outs hurt them? Will they play? No one really knows. I'm on the train that preseason isn't needed for these guys and if they suit up week 1 they're good...if not you drafted a guy who won't play. These rankings will assume they play week 1. That will be updated in future rankings.
I am pro wait for a QB not named Mahomes, Luck or Rodgers. Draft best available and not WR or RB first. I like to try and draft a QB and WR from the same team. I also don't like to draft Oakland Raiders. That;s a personal preference. Rooting for a Raider is like enjoying having wet socks… NO...just NO!
For now...on with the QB and RB PPR season long rankings… UPDATED 8/24
QB
Tier 1
1. Patrick Mahomes
2. Baker Mayfield
3. Aaron Rodgers
Tier 2
4. Deshaun Watson
5. Matt Ryan
6. Andrew Luck (Injuries)
7. Carson Wentz
Tier 3
8. Dak Prescott
9. Cam Newton (Injures)
10. Drew Brees
11. Josh Allen
12. Jared Goff
13. Jameis Winston
14. Russel Wilson
Tier 4
15. Philip Rivers
16. Tom Brady
17. Joe Flacco
Tier 5
18. Ben Roethlisberger
19. Jimmy Garropollo
20. Mitchel Trubisky
SLEEPER: Kyler Murray- This guy has amazing talent, but has underwhelmed in the preseason. He has a terrible offensive line.
Daniel Jones needs to be drafted. He is a star. He won't start right away, and who knows when the Giants will turn to him, but this guy is LEGIT!
Also in keeper leagues draft: Haskins, Lock and Stidham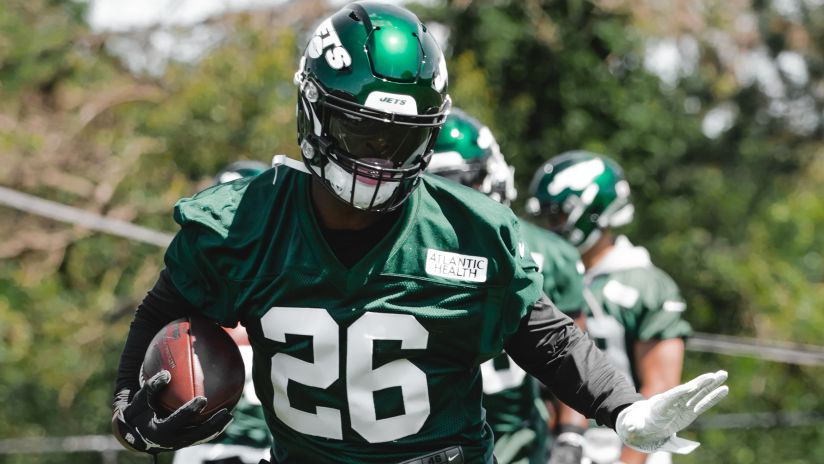 RB
Tier 1
1. Christian McCaffrey
2. Alvin Kamara
3. Saquan Barkley
4. Zeke
5. David Johnson
6. Dalvin Cook
Tier 2
7.James Connor
8. Le'veon Bell
9. Nick Chubb
10. Joe Mixon
Tier 3
11. Kerryon Johnson
12. Marlon Mack (Stock is up)
13. Leonard Fournette
14. Todd Gurley
15. Devonta Freeman
Tier 4
16. Damien Williams
17. Aaron Jones
18. Josh Jacobs
19. Mark Ingram
20. Chris Carson (Stock rising)
21. Derrick Henry (Stock soaring)
22. Melvin Gordon (Stock falling)
Tier 5
23. Philip Lindsey
24. Sony Michel
25. Austin Eckler (Stock rising)
26. Kenyan Drake
27. Lamar Miller
28. James White
29. Tarik Cohen
Tier 6
30. Tevin Coleman
31. David Montgomery
32. Latavius Murray
33. Rashard Penny
34. Dion Lewis
35. Royce Freeman
36. Darrell Henderson
37. Duke Johnson
Tier 7
38. Miles Sanders
39. Derrius Guice (Stock soaring)
40. Carlos Hyde
41. Jordan Howard
42. Peyton Barber
43. Damien Harris
44. Kalen Ballage
Tier 8
45. Lesean McCoy
46. Ronald Jones
47. Devin Singletary
48. Matt Brieda
49. Ito Smith
50. Jalen Richard
Worth a flyer:
Nhein Hines
Alfred Morris
Gio Benard
Justice Hill
Justin Jackson
Alexander Mattison